WHAT IS SOMATIC EMBODIMENT
ENERGY THERAPY?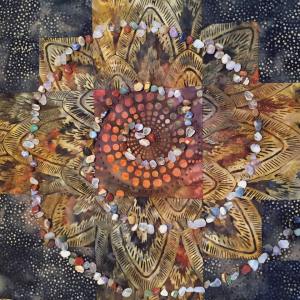 Somatic Embodiment energy therapy sessions are quite simply the oldest form of healing known to humanity!
Prior to the rise of Western Civilization, we humans lived on Earth in relatively small communities -- and every one of these communities had at least one healer, whether a "medicine woman", "priest", "wise man", "sage", "kahuna", or  "seer".  The training & initiation for these individuals was typically long, intense, and exacting.  Few could pass the many tests involved, and it's fair to say that it was more difficult to earn the label of "shaman" that it is today to earn an "M.D."  They possessed a thorough knowledge of human anatomy & physiology -- and archaeological digs in recent years have uncovered evidence of surprisingly advanced procedures, such as brain surgery and repairs to major wounds.  These indigenous healers possessed an equally thorough knowledge of natural medicines base on ingredients garnered from plants, animals, and fungi.  They were the first true botanists & pharmacists, since they themselves needed to forage for specific plants and then prepare their own medications. So venerated was the local Healer/Medicine Woman/Shaman that they were typically  the true leader of the village, ranked above the "war chief" (who was typically a male.)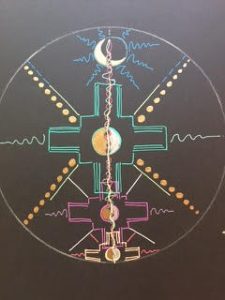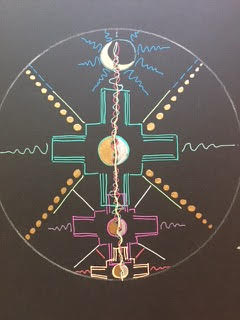 While Western medical science has made amazing progress & dominates the current healing environment, it is equally true that many types of "alternative" medical therapies have continued to gain popularity in recent decades.  That's because even Western science has some huge gaps in its understanding & treatment of many diseases.  This is especially true for so-called "chronic conditions" -- which are labeled "chronic" because there is no procedure or pill that can cure the condition.
Traditional or indigenous medicine has for thousands of years focused on "chronic" issues.  These disciplines look at our bodies as vessels of energy -- as opposed to current Western science, which looks at the body like it's some type of incredibly complex machine.  In fact, most "alternative" therapies can loosely be called "energy work":  Acupuncture, Massage, Homeopathy, Shamanism, Chinese Herbology all trace their roots to an understanding of how energy flows in the body -- and how when energy is blocked, the result is disease.
In recent years, Western medicine is catching up to the old ways.  We now know that when "stress" is not released, the result is "trauma" in our bodies -- in our muscles, bones, organs & tissues.  And while the connection is well-proven, the toolkit to address it is largely limited to vague prescriptions for exercise or meditation.
I have many years of formal training in multiple "energetic healing" disciplines, including Classic 5-Point Acupuncture, Cranial-Sacral Massage, Polarity Therapy, Reiki, & more. Most recently, I completed a 6-year program at the Four Winds School, which has preserved the wisdom and teachings of Peruvian culture, specifically the Laika people. And you will find similar teachings around the world -- among the Inuit in the Arctic, Celts & Druids in the British Isles, Vikings & Russians, Turks & Persians, African bushmen, Tibetans, Chinese& Mongolians, Aboriginals of Australia, Hawaiin & Māori peoples to name but a few.) So in my practice today, I take an interdisciplinary, holistic approach -- synthesizing elements into the most appropriate treatment for each client.

Arthur C. Clarke, author of the movie 2001: A Space Odyssey, is famous for saying: "Any sufficiently advanced technology is indistinguishable from magic."  Elemental Energy Healing is one such an "advanced technology". And it can appear to be magical. Until you understand what's going on.
Understanding the roots of how Nature heals, and the energetics of this type of healing, was my quest. I was drawn to energic healing for its deep and ancient methods for healing. It has been the most transformational practice in my life ...
ARE YOU READY TO BEGIN YOUR HEALING JOURNEY WITH ENERGETIC EMBODIMENT?
FREE EVALUATION
We can begin together with a 10-minute phone call where we discuss what you're experiencing, and I let you know if I feel that shamanic healing can help.  And please remember, Energy Healing sessions may be done remotely -- via phone or online with Zoom.  You'll get all the same benefits.
CALL or TEXT
760-579-9222
or use the form below...
To Learn More or
Set Up an Appointment...

CALL or TEXT
760-579-9222

We are pleased to offer Energic Embodiment Healing Sessions by Phone or Online via Zoom.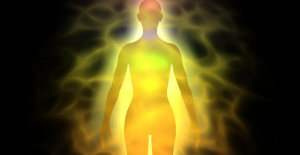 What I Treat
Here's a partial list of conditions that respond well to my approach:
Depression
Anxiety
Infertility
Pregnancy--Nausea
Menopause
Long Covid
Insomnia
Grief
Allergies & Food Sensitivities
Digestive Disorders
Gallbladder Issues
Hashimoto's Disease (Thyroid)
Back & Neck Pain
Sciatica
Headaches
Sinusitis
Brain Fog
Anger Issues
Quit Smoking Protocol
Mood Swings
Addictions
& more ...