MEET SUSAN DENNETT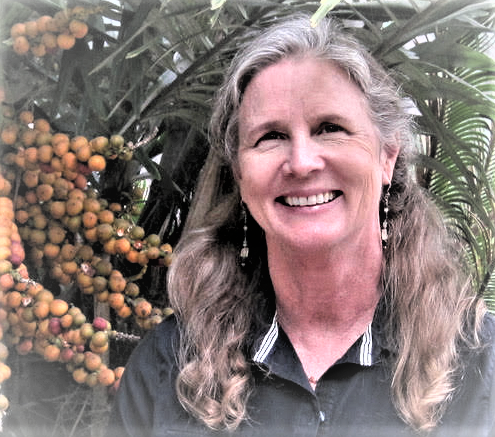 Susan Dennett, L.Ac., M.T.O.M. At Healing Space Health, Susan practices with an interdisciplinary alternative health care approach that includes:
Classical Five Element Acupuncture
Biodynamic Craniosacral Therapy
Fertility Support, including IUI & IVF
Somatic Embodiment Energy Therapy
Chinese Medicine & Herbal Treatments
Susan is a lifelong health practitioner and began her healing studies in Polarity Therapy and Massage Therapy in 1979. She was licensed in 1989 in San Diego County as a Holistic Health Practitioner. Susan also holds National Certification in Biodynamic Craniosacral Therapy.
She obtained her Master's Degree in Traditional Oriental Medicine in 1995 and is licensed in the State of California. She has practiced alternative medicine in Encinitas for over two decades, and in 2008, Susan completed her certification in her Postgraduate training in Classical Five-Element Acupuncture.
Susan is a graduate of the highly recognized Light Body School: "The Four Winds Society" guided by Alberto Villoldo. Susan is a mesa carrier in the South American lineage of the Q'ero Earthkeepers of the Andes in the sacred mountains of Peru. The Q'ero are a beautiful people – and as direct descendants of the Inca they have preserved and still practice indigenous ("Shamanic") energetic medicine traditions that have been used effectively for thousands of years.
Susan often takes a multidimensional, holistic approach -- integrating Acupuncture, Biodynamic  Craniosacral therapy, Somatic Embodiment Energy Medicine & Chinese Herbs.  She believes it is better to bring the patient to good health and vitality -- rather than to simply "go to war" against any particular symptom(s). Or as Susan says, "I treat people, not symptoms."
Susan's patients enjoy her educational approach that spans a number of healing modalities, and she is often called upon to teach yoga, water aerobics, nutrition and healthy cooking classes.
A Message from Susan
I Know Why You're Here . . .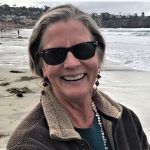 Western medical science works miracles. However, even the most accomplished physicians freely admit that there are huge gaps in what can be done.
Sometimes, you need an alternative.  For that pain in your shoulder that keeps getting worse.  For that unrelenting anxiety that has become chronic insomnia. For your inability to get pregnant.  For help with an "incurable" disease, like "chronic fatigue syndrome", "diabetes", or "IBS". Sometimes you want an alternative to endless tests that yield no practical action and the drugs that each have their own disturbing side effects.
I know because I've been there. I endured crippling chronic fatigue for years -- until I discovered that I was eating the "wrong" foods (for me) that led to a constant state of inflammation in my gut. My own experience led me to seek -- and achieve -- a high level of personal health & vitality. And I look forward to helping you on your journey to better health with the many tools and techniques I've mastered over a lifetime of working in the field of alternative health care -- S.D.D.
ARE YOU READY TO BEGIN YOUR HEALING JOURNEY?

What I Treat
Here's a partial list of conditions that respond well to my approach:
Infertility
Symptoms of Pregnancy--Nausea
Depression
Anxiety
Menopause
Insomnia
Grief
Allergies & Food Sensitivities
Digestive Disorders
Gallbladder Issues
Hashimoto's Disease (Thyroid)
Back Pain
Neck Pain
Sciatica
Headaches
Sinusitis
Trauma 
Lack of Purpose
Brain Fog
Anger Issues
Quit Smoking Protocal
Emotional Balancing / Mood Swings
Addictions
& more ...
We can begin together with a 10-minute phone call where we discuss what you're experiencing, and I let you know if I feel can help, along with which modality is most appropriate.
CALL or TEXT
760-579-9222