HEALING SPACE HEALTH

with Susan Dennett, L.Ac., M.T.O.M.
Multi-Dimensional, Holistic,
Energic-Embodiment Healing

* 5-Element Classic Acupuncture
* Biodynamic Craniosacral Therapy
* Somatic Energy Healing Sessions
* Chinese/Herbal Medicine

Classical
5-Element
Acupuncture

Biodynamic
Craniosacral
Massage Therapy

Somatic
Embodiment
Energy
Healing


Multi-Dimensional, Holistic,
Energic-Embodiment Healing

* 5-Element Classic Acupuncture
* Biodynamic Craniosacral Therapy
* Somatic Energy Healing Sessions
* Chinese/Herbal Medicine
Welcome to Healing Space Health
We practice integrated, energic-based healing modalities that include Acupuncture, Craniosacral Therapy, Chinese Herbs, along with Shamanic Healing techniques.  People come to us seeking an alternative to a Western medical approach -- a more natural one that avoids the worry over drug interactions & side effects.
What Is Energetic Healing?

Modern medical science has shown that human nerve impulses are essentially electric in nature and that these "microcurrents" control just about every bodily function.  Ancient traditional and indigenous healers knew this as well, and these older medical disciplines, such as Acupuncture, Massage, and Elemental Energy Healing, contain centuries-old techniques that optimize the flow of energy throughout the body.  Western medicine agrees.that many diseases and chronic conditions are caused by energy blocks, short-circuits, surges, imbalances, etc. that can disrupt just about any part of the nervous system -- which in turn affects all the organs & systems.  The difference is that modern medicine relies heavily on pharmaceuticals & technology -- while traditional medicine relies on more nature-based tools.
What We Do
Immediate relief is always our first priority. Then a true healing that lasts.  We also like to go beyond that -- to help guide patients to a true understanding of disease-inducing patterns & beliefs, which -- upon release from the body -- brings clarity needed to create a new map of action & direction for optimal health ongoing.  Here also, modern medicine is catching up to what all earlier medical traditions have always acknowledged -- the fact that every physical ailment includes a mental & emotional element. At Healing Space Health, we work together with you on the whole package.
See for yourself ... Contact me for a free evaluation/consultation today!  We can begin together with a 10-minute phone call where we discuss what you're experiencing, and I will let you know if I feel that one or more of my natural treatment modalities can help you.
-- Susan Dennett, L.Ac., M.O.T.M.
Schedule Your FREE CONSULTATION
Use the form below or text/call me today.
760-579-9222
CLASSICAL FIVE ELEMENT ACUPUNCTURE
Classical Five-Element Acupuncture practitioners understand the laws of Nature, and treat people according to these laws. In doing so, the life force, the Chi energy as it is called, is able to cure the causative factor of the disease. The continuing flow of this energy is the essential prerequisite of good health. This medicine works beautifully with all levels of one's being including the mental-emotional level and the spiritual connections and health of one's journey to wholeness.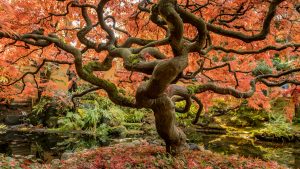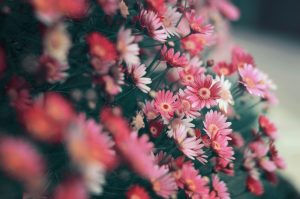 BIODYNAMIC CRANIOSACRAL THERAPY
Biodynamic Craniosacral Therapy is a holistic approach that employs a gentle hands-on method of treatment that taps into a person's inherent health, allowing healing to take place on a physical, mental, emotional, and spiritual level. It is an effective form of treatment for a wide range of complaints and illness helping to create the optimal conditions for health, encouraging vitality and facilitating a sense of well being.
ELEMENTAL ENERGY MEDICINE
For over 200,000 years, humankind has relied on "energy healers" -- the "medicine women" (and men!) of indigenous cultures -- whose highly refined techniques are being re-discovered & re-validated by modern medical science more & more, as research pours in on an almost monthly basis.  "What is old is new again!"  Susan has studied and synthesized multiple disciplines -- including Quigong, Polarity Therapy, Reiki, Ayurvedic/Yoga, and Peruvian Shamanism -- which she uses to based on the particular constitution & needs of each client .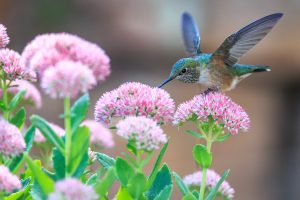 NEW!
~ Earth Pulse Embodiment ~
There is a need in the world today to share some easy ways to ground, center and embody. These ways are simple and effective methods to bring more focus and vitality into your life. The practice will take only a few minutes a day. A practice that will add ways to lighten your stress load and re-discover the joy in your heart.
The dictionary writes "to embody: as "making visible". The process of making what we feel and think visible to ourselves. To know thyself!
Earth Pulse Embodiment will help you get to know yourself — to feel your body — in a new, uplifting way. Try it today in just ten minutes!
MEET SUSAN
Susan Dennett, L.Ac., M.T.O.M.
Susan holds a Master's Degree in Oriental Medicine (M.T.O.M.) and is licensed to practice Classic Five-Element Acupuncture (L.Ac.) in the State of California. As a graduate of the Four Winds Society, Susan Dennett also practices Elemental Energy Medicine, which she has integrated with her practice of Five-Element Acupuncture, Biodynamic Craniosacral Therapy and additional forms of holistic medicine.
Susan loves to see your face light up with each new discovery and/or release of a symptom or pattern as she shares her depth of both personal and professional experience with you. Let's create the action and direction that you have always wanted and bring joy and inspiration to ourselves and to everyone we touch!